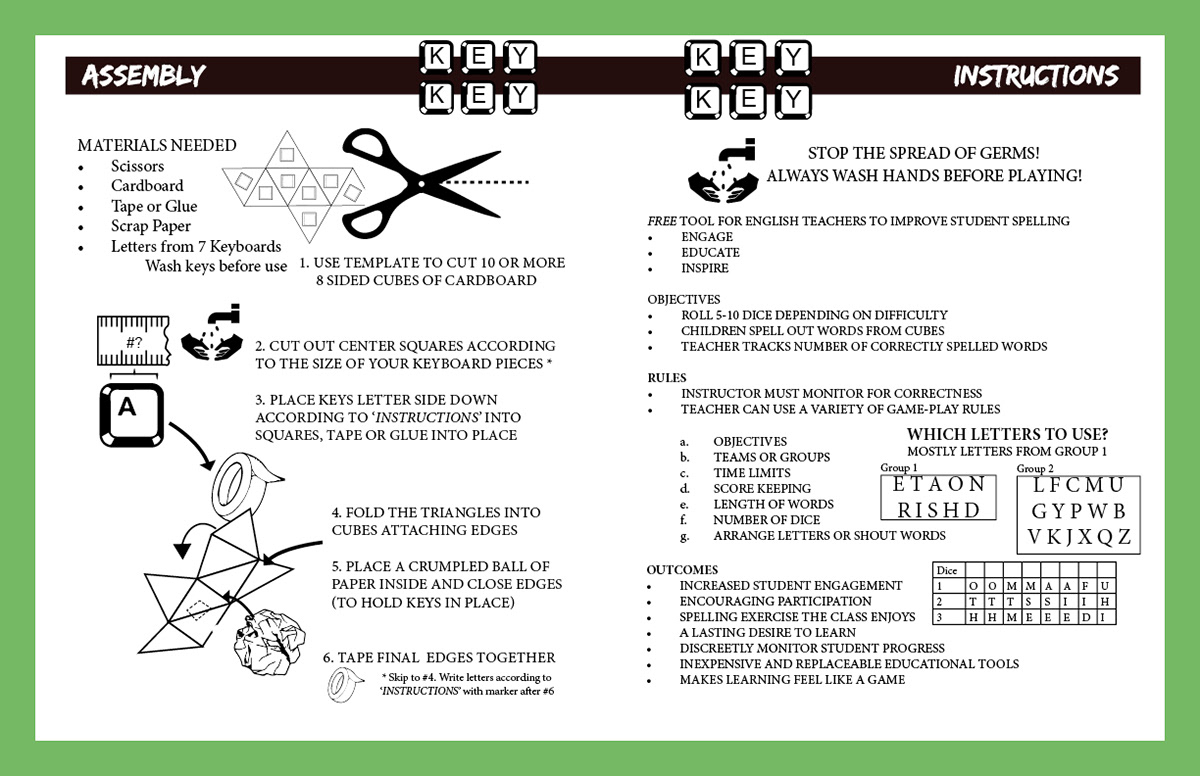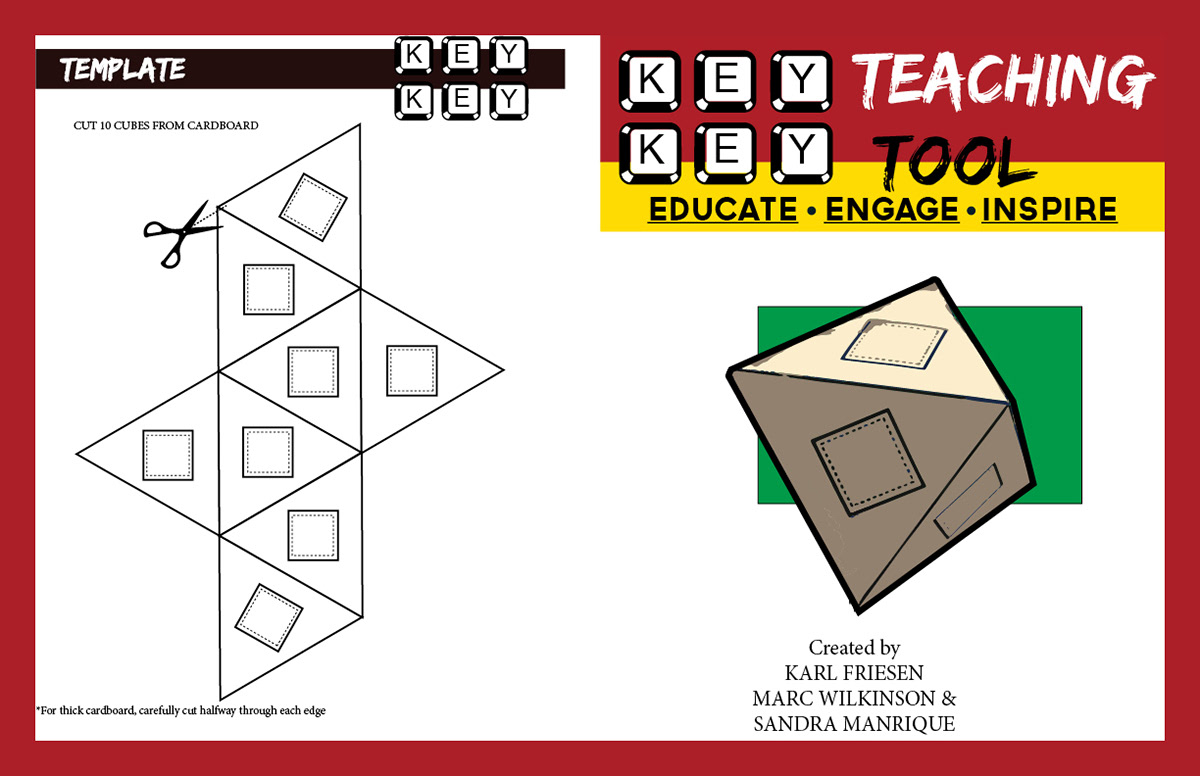 This is still one of my favorite projects. The more I think about it the more I believe it could really make a difference. We analysed developing communities around the world for potential issues that we could tackle. Our approach was also a bit materials based, as the brief stipuated use of readily available, and plausable (ie. recycled, salvaged) materials. After reading about Agbogbloshie and the people working there I was sure e-waste would be my material. 
That's when pieces started to come together. Children are sometimes forced to miss school for work (perhaps burning old electronics to harvest metals?), which means they can fall behind, and if they don't show promise than often it's decided that in the families best interest they will leave school to work and provide. Funds are stretched thin within the public school system as well, and so free learning materials are a welcome tool for teachers. 
The finished artifacts, a set of game dice, which anyone can use the instructions to build, were better than we could have imagined. Their weight and size made for a tactile experience much more involved than rolling average dice. The keyboard keys are literally garbage to us, in many regards a nostalgic reminder of the bulkier computers we used to use, back when we needed them. To a child who understands that this is a luxury, the old faded keys carry a different meaning. It's a bit of, something to look forward to.
If this work encourages even one child to work harder in school, read, ask questions, and think big; if one young person sees that school can be fun, that you can always find something nobody else has noticed, that they can achieve something, than I'm happy.
Download the instructions
HERE
contributors: Sandra Manrique & Karl Friesen