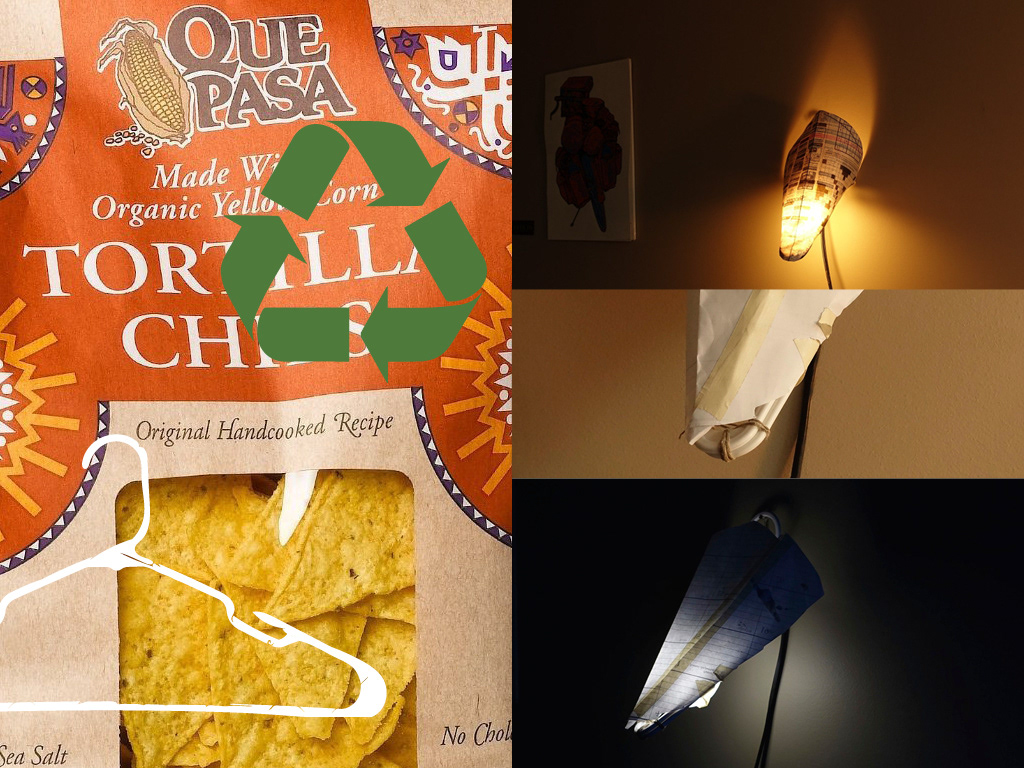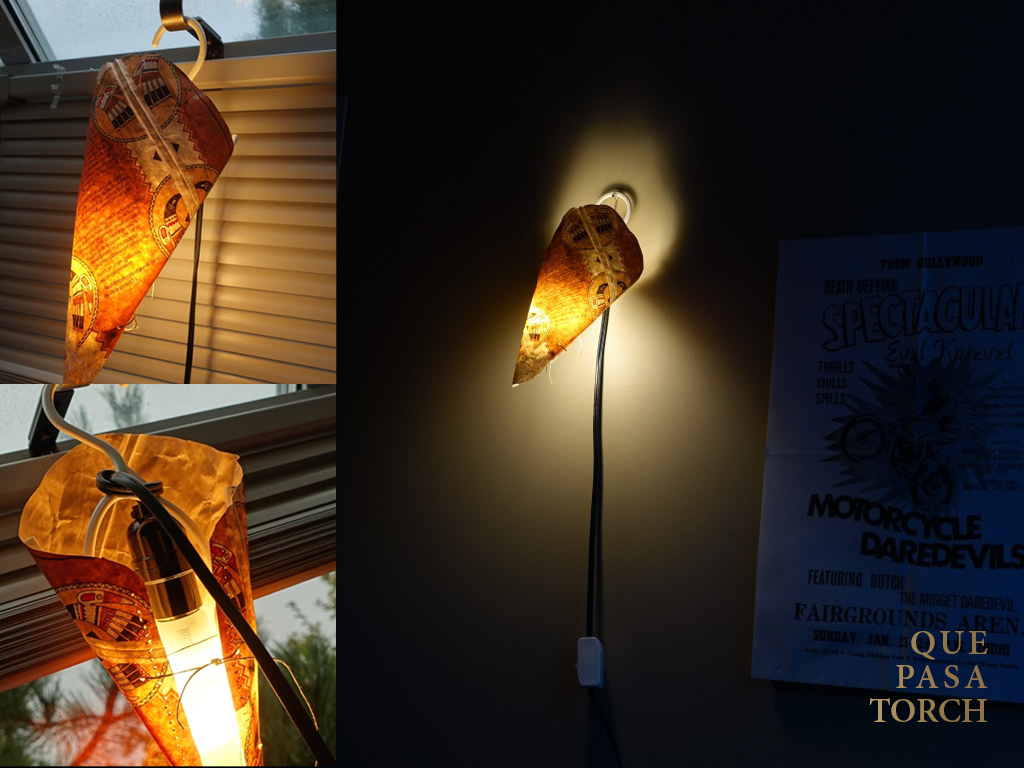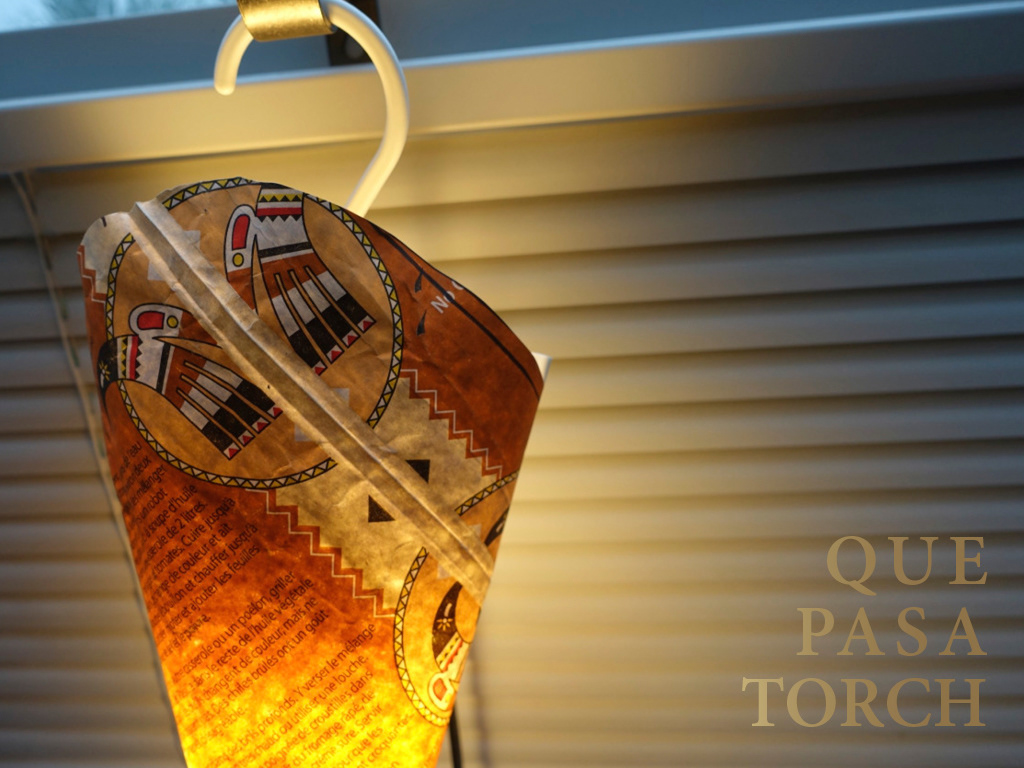 I was intrigued by the idea of using mass-produced and replaceable electrical components to create a unique, found material solution. A broken cheap plastic coat hanger, an 'spent' bag of tortilla chips, and hemp twine. The finished object is versatile and serviceable and passes on wisdom through a quite tasty printed promotional recipe. What started as a bit of fun and a refusal to toss a broken coat hanger has turned into a favorite light for calm evenings.
It's funny how things come around. Allow me to share a special memory from my childhood, picking up giant bags of Que Pasa chips and opening it for our pilgrimage to the mountains in Northern New Mexico. The chips - 'the best chips' I've often said, are synonymous to me with the vibrant flavours and the energy of the Southwest. I never imagined all those years, that they were made in Richmond, BC where I would start a new chapter in my life, eventually moving there to study design. 
The reason I bought the chips, the reason I kept the bag, they engrain the object with deeper meaning. By using standardized parts to power the light, I imagine sharing this connection I feel with someone who is willing to care.
The surviving object delivers knowledge to future generations, in this case a tortilla soup, en Français.